A good setup for Perl on OSX: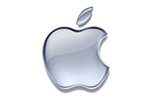 Install "Command Line Tools for Xcode", either directly or through Xcode, both available from Apple Developer downloads (free registration required). Xcode can also be installed through the App Store application.
Open the Terminal.app (found in Applications -> Utilities) and copy & paste the command below into it (then press the 'return' key):

curl -L http://xrl.us/installperlosx | bash

Once this is finished (it takes several minutes), quit the Terminal app.
If you are interest in the details of the setup above...